Extra Form

| | |
| --- | --- |
| 저널 이름 | Food Science and Biotechnology (31: 451-462) |
| 연도 | 2022 March 15 (IF=2.391) |
| 저자 | Inyoung Choi, Seungyeon Kim, Jung-Soo Lee, Yoonjee Chang, Ja Hyun Na, Jaejoon Han |
One of the major stored product pests, Indian meal moth causes the loss on the agriculture and food industries. This study was conducted to screen the insecticidal activity of ethanolic extracts and fractions partitioned by four different solvents [(1) n-hexane; (2) ether; (3) ethyl acetate; (4) water] from star anise (Illicium verum Hook. f.) against Plodia interpunctella larvae. Among all solvent-partitioned fractions, the strongest repellency was found for the n-hexane fraction of star anise extract. Solvent–solvent partitioning and chromatographic methods were further used to isolate and identify major anti-insect compounds from star anise extract. The results showed that trans-anethole (94.24%) was the major active compound showing an insect-repelling activity against P. interpunctella. Consequently, trans-anethole can be utilized as a main natural insect-repelling agent for controlling the P. interpunctella infestation.

Keywords: anti-insect; insect-repellent; Indian meal moth; trans-anethole; solvent-solvent partitioning; GC-MS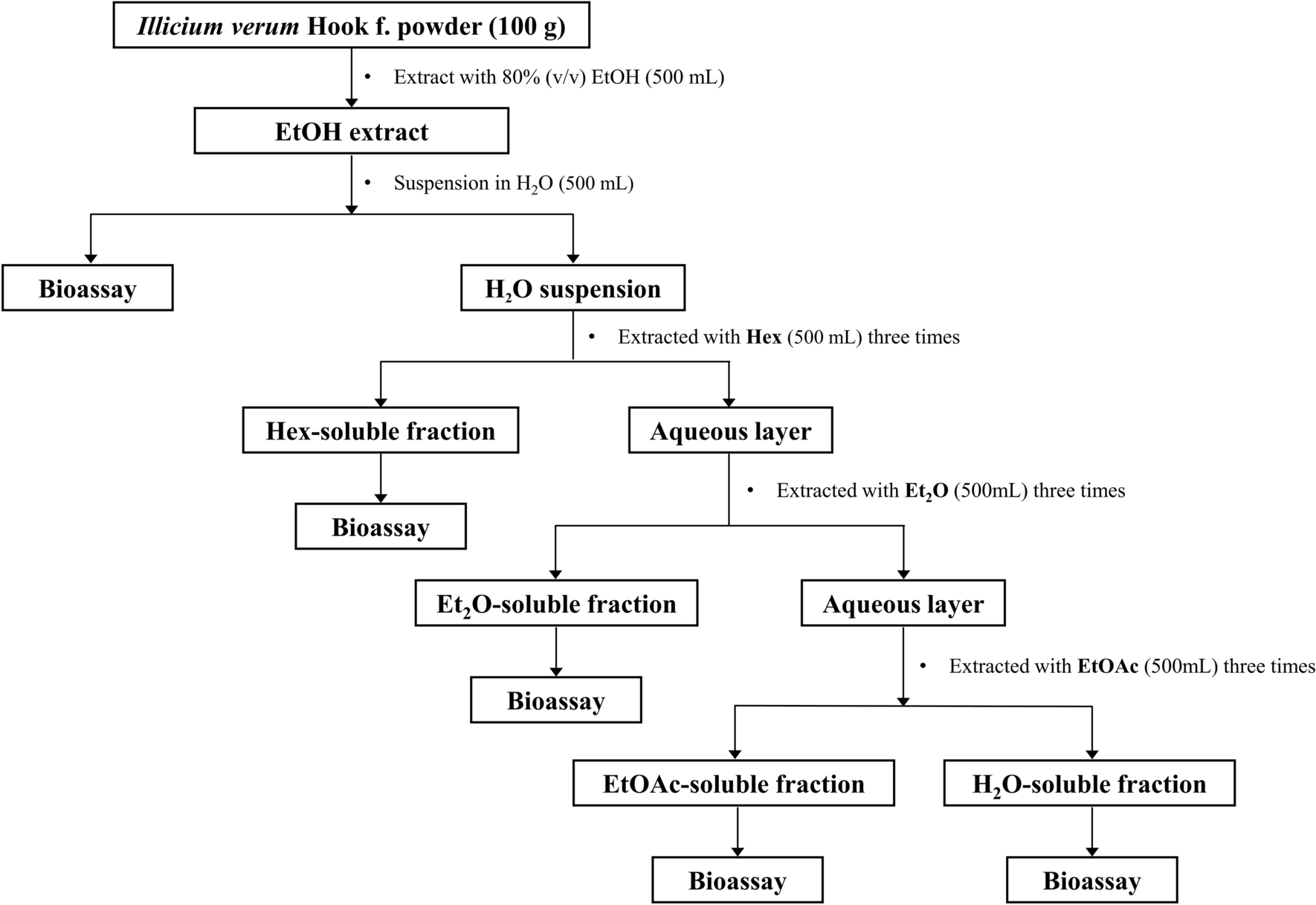 ---
Designed by sketchbooks.co.kr / sketchbook5 board skin
Sketchbook5, 스케치북5
Sketchbook5, 스케치북5
Sketchbook5, 스케치북5
Sketchbook5, 스케치북5