Extra Form

| | |
| --- | --- |
| 저널 이름 | Scientific Reports (10, Article number: 13622) |
| 연도 | 2020 August (IF= 4.011) |
| 저자 | Jung-Soo Lee, Eun-Sil Lee, and Jaejoon Han |
ABSTRACT The mung bean starch (MBS)-based edible films incorporated with guar gum (GG) and sunflower seed oil (SSO) and were developed in this study. MBS, GG, SSO were used as main filmogenic biopolymer, thickener, and hydrophobicity (water resistance properties) imparting substance, respectively. To investigate the effect of SSO content on physicochemical, mechanical, and optical properties of the films, various concentrations (0.5, 1, and 2%, w/w) of SSO was supplemented into the films. The results showed that increasing SSO contents tended to decrease tensile strength, elongation at break, crystallinity, and oxygen transmission rate, water solubility, and water vapor transmission rate; but increase water contact angle. Consequently, the incorporation of SSO in MBS-based films matrix decreased the mechanical strength, but effectively enhanced the water resistance properties. Therefore, the developed MBS-based film can be properly used as an edible film that needs high water resistance properties, but does not require robust mechanical strength.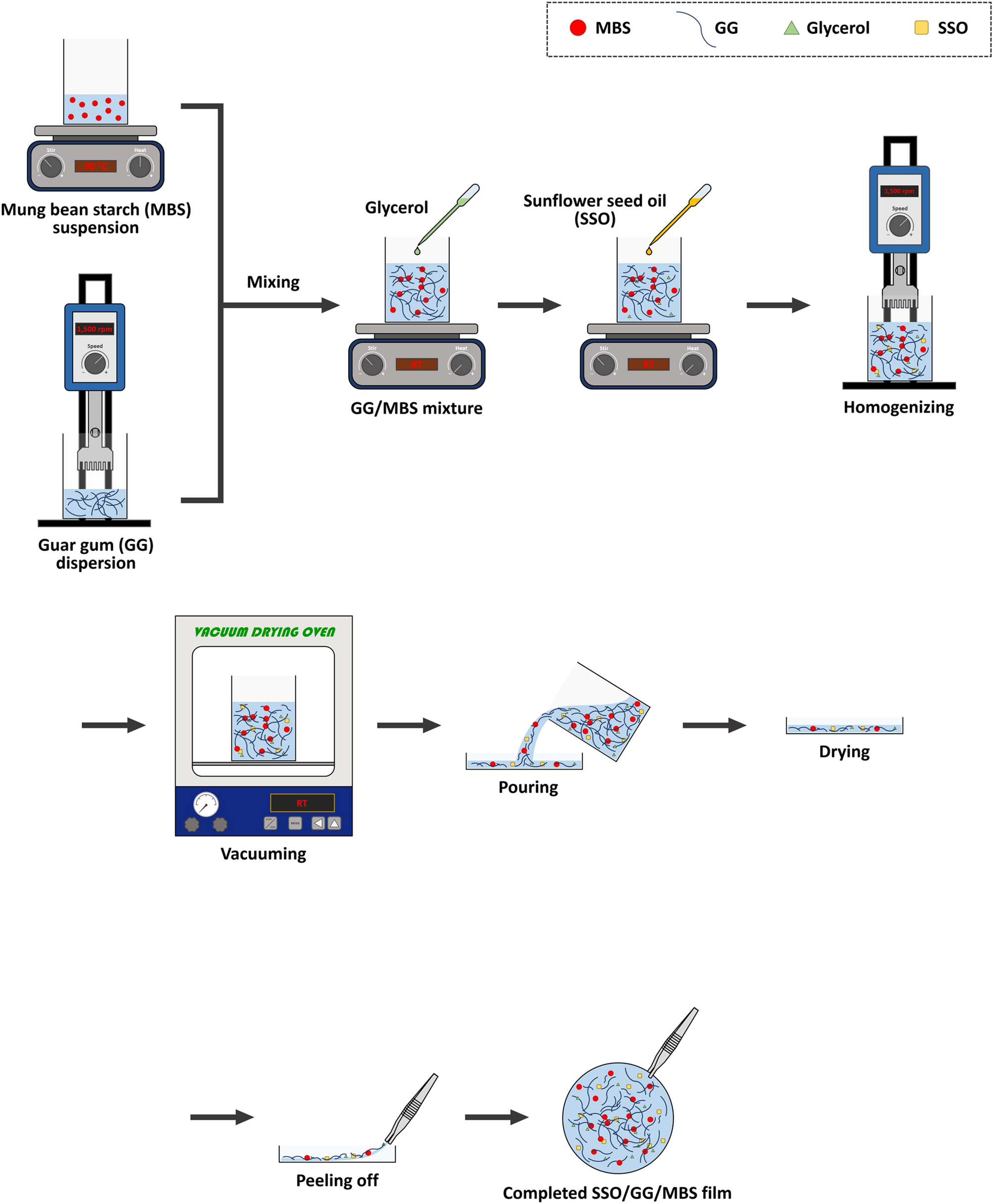 ---
Designed by sketchbooks.co.kr / sketchbook5 board skin
Sketchbook5, 스케치북5
Sketchbook5, 스케치북5
Sketchbook5, 스케치북5
Sketchbook5, 스케치북5